It's time for another weekly challenge at
Digitally Sweet Challenges
and our theme is this week is called "Whats in your bag?" Do a project that tells us something about what you keep in your handbag. Our wonderful sponsor this week is
Stitchy Bear Stamps
and we were allowed to pick a stamp to work with. I chose an Asian theme...here is a digital card front I created in Photoshop: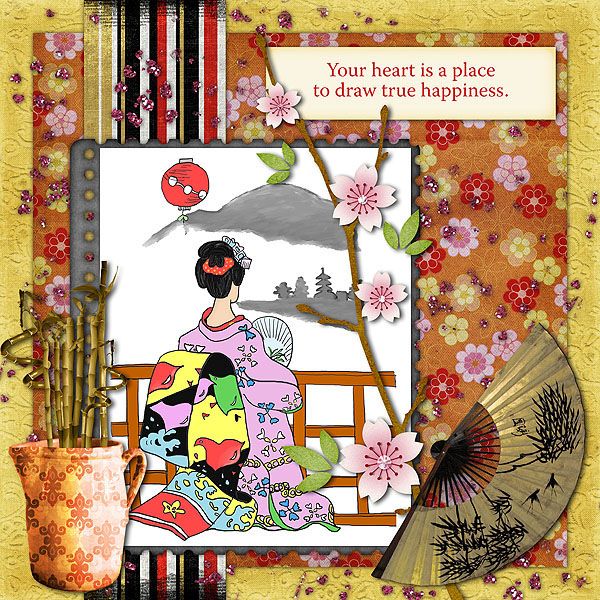 Wonder why I chose this stamp and what it has to do with what I keep in my bag? Welllll I actually keep a set of chopsticks in my bag on the back of my wheelchair. I like to use them when we go out to eat Chinese. They're plastic so I can wash them at home and reuse. LOL To set off the
Stitchy Bear's "Kyo" already coloured digi stamp
, I also used a few kits from an old blog train called
"The Orient" made by The Blog Train Blog
. It's from 2010 but you might still be able to find some of this kit still available!
I hope you will join us at
Digitally Sweet
! Don't forget to check out all the February challenges because you can enter any of them until the end of the month to win!. Have yoursef a fabulous day and thanks for visiting me!
Happy Crafting!
Hugs, Dorothy