I received another swap and this time it's from Shirley! I'll be making mine to send to her this week but Shirley was fast so sent mine early. The swap for
UK Ireland Craft Swaps
was to make a criss cross box with a set of 6 cards inside. Here is how to make the criss cross box:
Tutorial
.
Here is what Shirley made for me plus a little gift as well:
Here's a look at the cards inside the box and the earrings she sent as a gift: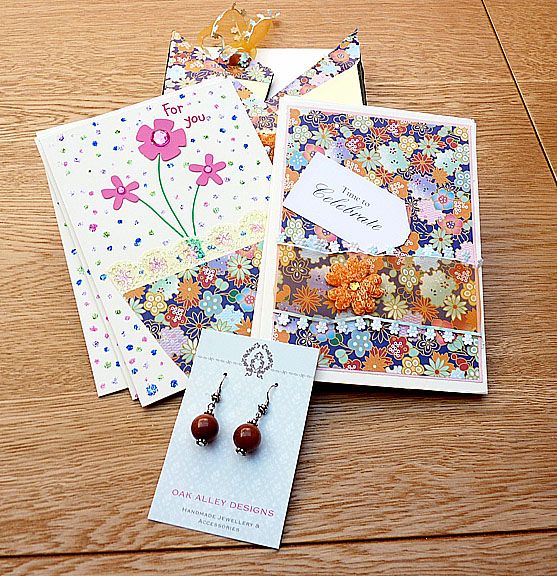 Aren't these wonderful! Thanks so much Shirley for the lovely swap. I do hope you enjoy what I send you as much as I love mine from you!
Happy Crafting!
Dorothy