Tomorrow is Mother's Day in America and it has me thinking of my own Mom. She passed away back at the end of September and I hadn't gotten a change to visit her before she passed. She had been sick for a long time so it wasn't unexpected...still...it's MOM. I miss her every single day. Always will.
As a little celebration for those of you back home in the USA or for anyone who wants to snag this...I created some printable bookmarks for you to give as a gift or add photos to so you can remember your Mother.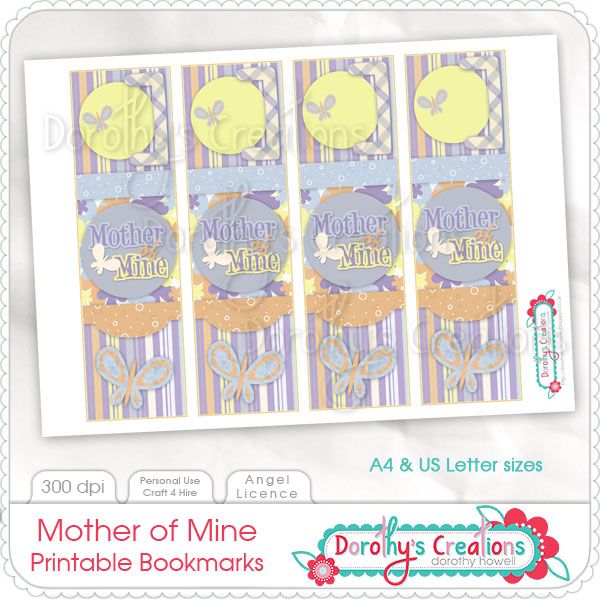 They are in PDF format so just click and print...easy! I also made them in A4 World size and in US Letter size so anyone can use them.
I hope you enjoy them! HUGS